Yiwu Fair Held on
Oct.21st-24th 8:30-17:00 (Trade Days)
Oct.25th 8:30-14:00 (Public Day)
Tel:
+86-579-85415888
Fax:
+86-579-85415777
E-mail:
trade@yiwufair.com service@yiwufair.com
2016 Yiwu Fair Review
Source: The 22nd yiwu fair Time:2017-01-12
[ BACK ]
The 22nd China Yiwu International Commodities was successfully held from Oct.21-25, 2016 in Yiwu International Expo Center. About 216300 customers came to purchase commodities. The top five countries or regions where foreign customers from are India, South Korea, Pakistan, China Hongkong and Iraq.
Data Analysis
Data Analysis of buyers on-site (63160 professional buyers)
Overseas Buyers:
Business Type of Overseas Buyers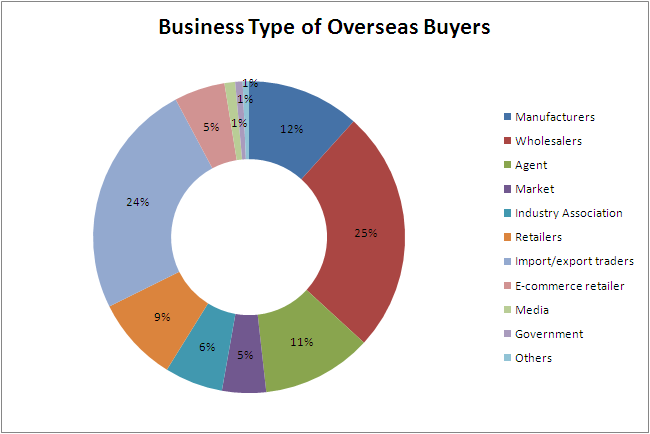 Category Ratio of Products Interested by Overseas Buyers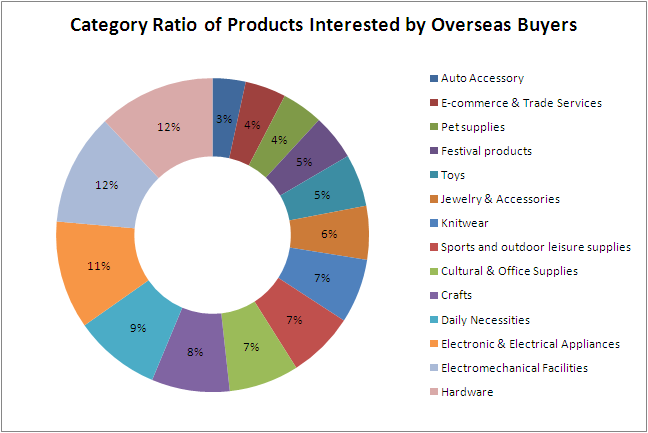 Regional Distribution of Overseas Buyers