Sanding Holding Group
Exhibition Concept Progress Together with Yiwu Fair
Since Yiwu Fair founded in 1995, Sanding Holdings Group Co., Ltd together with many other well-known companies, participated in every session of Yiwu Fair. Sanding group grow and develop with Yiwu Fair, and also witness the growth of Yiwu Fair footprint. Sanding group exhibition concept is changing with time: The initial concept participate in Yiwu Fair is to promote its goods (webbing and nylon series) , but in recent years, as the growing popularity and business, it change the concept from showcase brand image to display the corporate image, then to the display of corporate culture.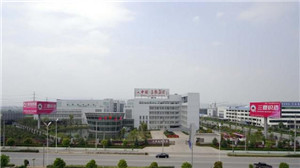 Sanding group chairman Ding Zhimin introduced that Yiwu Fair help Sanding group accumulated a large number of customer resources. On annual exhibition, this company would issue invitations for businessmen at home and abroad to invite guests to attend the fair. There was an American businessman who has participated in the Fair for about 10 years. He makes order for Sanding every year during Yiwu Fair.
The quality of staffs in Sanding group development together with Yiwu Fair. Ding Zhimin said that his company invited stars to help showcase products. Today, Sanding conduct internal and professional training for a professional exhibition team. During the layout of the Yiwu Fair in 2005, in order to better display the products in front of the guests, they constantly discussed onsite.
The best thing can show the image of Sanding group is not only the booth and products, but also the employees of Sanding. They can answer the expertise question from guests, and help guests better understand Sanding group. They also became a business card of Sanding group.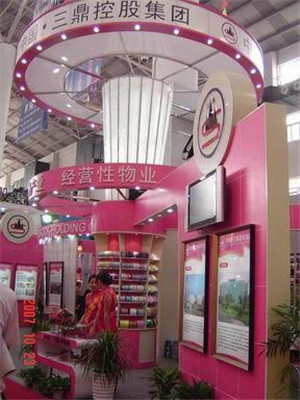 Sanding group changing the previous "starter stand" to the later "special equipment stand". Sanding Holding Group has invited a high-end event design company designed a ship sailing booth modeling. We can discover Sanding Holding Group's leading position from the booth momentum.