According to the monitor of "China ·Yiwu Commodity Index", the weekly price index counted up to 100.19 points, falling slightly. Among that, the export trade price index, the online exchange price index and the market order price index were all increased. While the direct transaction price index was decreased slightly.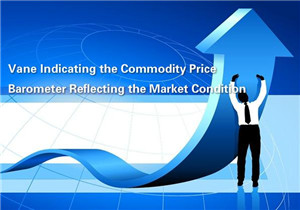 Recently, the domestic demands for Daily Necessities, Small Home Appliances, Toys have increased slightly. And purchasers from local and surrounding areas have been stepping up their purchasing of related products.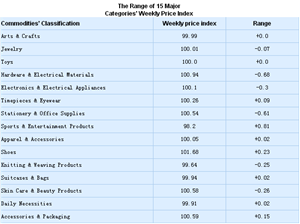 As the Spring Festival is approaching, the sales of Celebrating Supplies have been booming. And the recent trade volumes of Paper Products, Plush & Cloth Toys, Special Purpose Crafts have been quite considerable. In addition, as Winter Thermal Products are still on hot sale, the sales of Apparel & Accessories, Underwear, Woolen Yarn have kept on rising.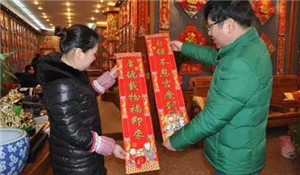 Among the weekly price index of 15 major categories, 7 of them have gone up, such as Sports & Entertainment Products, Shoes, Accessories & Packaging, Timepieces & Eyewear, Daily Necessities, Suitcases & Bags, Apparel & Accessories. The greatest amount of the increase is 0.81 points.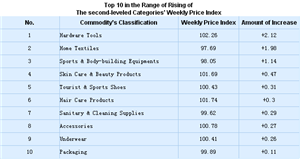 While another 6 of them have fallen at different degrees, such as Hardware & Electrical Materials, Stationery & Office Supplies, Electronics & Electrical Appliances, Skin Care & Beauty Products, Knitting & Weaving Products, Jewelry. The greatest amount of the decrease is 0.68 points. And the weekly price indices of Toys, Arts & Crafts have maintained the same level with last week. In the price index of 97 second-leveled categories, the upward proportion is 16%, the downward proportion is 26%, and the other 58%proportions maintained as last week.