Yiwu Fair Held on
Oct.21st-24th 8:30-17:00 (Trade Days)
Oct.25th 8:30-14:00 (Public Day)
Tel:
+86-579-85415888、85415195
Fax:
+86-579-85415518
E-mail:
trade@yiwufair.com service@yiwufair.com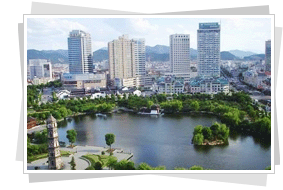 Yiwu is located in the central area of Zhejiang province with a total land area of 1,105 square kilometers. The whole city governs 6 towns and 7 subdistricts, with a population of 740,000 registered as local domiciliary, 1430,000 as external temporary and 200,000 as flow per day. People come from various cities (including Hong Kong, Macao and Taiwan) and with 43 ethnic groups. Yiwu has a long history. It was in the 25th of Ying Zheng of Qin Dynasty (B.C. 222), was in Wushang County, in the 7th of Wu De of Tang Dynasty (A.D. 624), and was changed as Yiwu, in 1998, when it was established as a City. From old times, Yiwu has gained the honor of being the Home of Culture: Luo Binwang - one of the Four Outstanding Persons in Early Tang Dynasty, Zong Ze - the famous Anti-Jin General of Song Dynasty, and Zhu Danxi - one of the four famous doctors of Yuan Dynasty. In modern times, Yiwu has produced educationist Chen Wangdao, literature theorist Feng Xuefeng and historian Wu Han and so on.